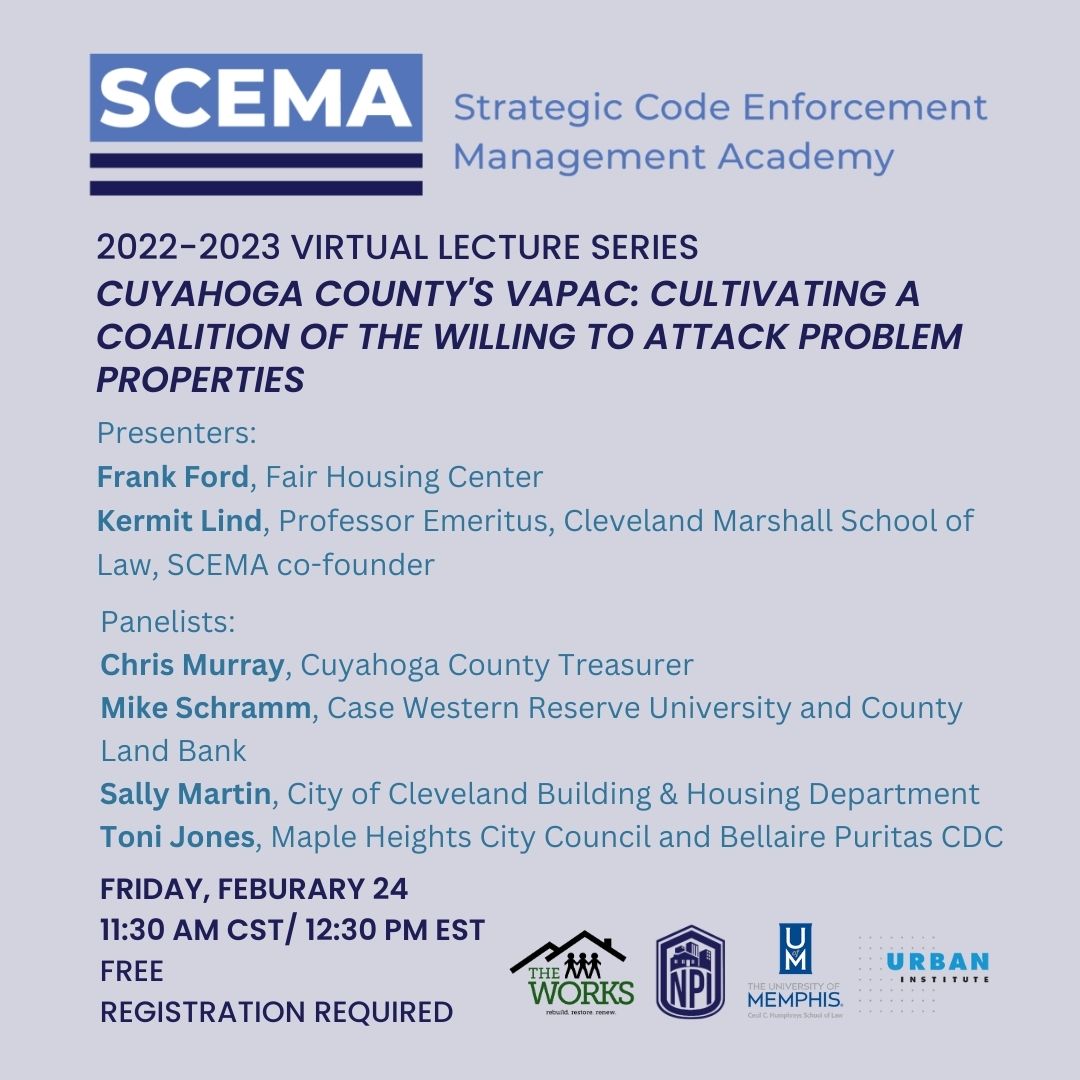 Join us for the next installment of our SCEMA Virtual Lecture Series!
Cuyahoga County's VAPAC—Cultivating a Coalition of the Willing to Attack Problem Properties
Friday, February 24, 2023 at 11:30 AM CT/12:30 PM ET
Join the Strategic Code Enforcement Management Academy (SCEMA) for a virtual conversation with the Vacant and Abandoned Property Action Council (VAPAC) of Cuyahoga County, OH to learn how they built a coalition to remediate blight in the greater Cleveland area.
Register here
Save the Date
Our 7th Annual Strategic Code Enforcement Management Academy is scheduled for June 22-23, 2023!
Our sixth annual, two-day team building workshop for local government managers, attorneys and their community partners focuses on the core principles and practices of strategic code enforcement tailored to the priorities and challenges confronting each teams' community. Strategic code enforcement is a cross-agency, data driven approach that leverages multiple partnerships to ensure compliance and enforcement actions are effective, efficient and equitable.
"Bring a collaborative, cross-sector team. Invite your code attorney, city court judge, fire marshal, community police officer, CDC directors, data experts, and other current or future partners. Their participation will build bridges that can improve your code program and benefit your community."
– Jake Dishaw, City of Syracuse's Director of Code Enforcement